Photography by XxrockgoddessxX…
I've never gone surfing.  Being a Floridian and now living in Ohio, though I'm too familiar with beaches, the act of hopping on a board and standing on a wave as it takes you back to shore eludes me.  How an entire of genre of music is based on the act of surfing is besides me.  Where's Bike Pop?  No clue.  But when I listen to The Drums, besides the 80's pop that seems to permeate much of what I'm, I can't help but think about golden beaches, sunsets, and dodging sharks on a piece of styrofoam.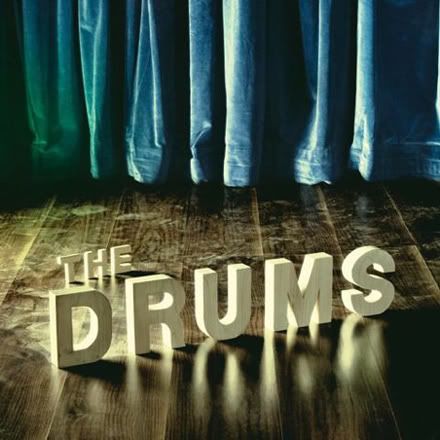 How does that work?  Have we been programmed that a certain guitar technique with a vaguely warm-harmonied sound somehow belongs on a beach somewhere?  Weird.
Well, here we are though, some New Yorkers have captured a bucket of California sand and created some infectiously brilliant pop that will at once have you want to don your best Robert Smith make-up AND your hibiscus swim trunks.
You know. In hindsight, maybe that's not a good idea.
Best Friend
Me And The Moon
Let's Go Surfing
Book Of Stories
Skippin' Town
Forever And Ever Amen
Down By The Water
It Will All End In Tears
We Tried
I Need Fun In My Life
I'll Never Drop My Sword
The Future
Drum love… Myspace | Official | Label/Store
Cheers!
Tsuru