Photography by Aarti1…
Well this is nice!  After yesterday's unpleasantness, I stumbled upon a lovely little palette cleanser!  And now that the skies have finally seemed to clear out a bit and I got more than a mixtape of vinyl ripness to go through, a little freshening up from that not-so-fresh feeling is just what Summer's Eve ordered!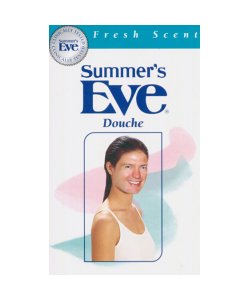 Is it just me or does that face look rather photoshopped??
Anyways, let's get right to the reason for the season with the pleasin' aural glee'in!  It's Dealing In Antiques by Cats On Fire!
Here's the funny thing.  This is a collection, not an album.  This Finnish band has been around since the beginning of the 2000s but in that time, only released a couple proper albums, all the while, apparently, amassing at least 20 release-worthy tracks to pop on a fresh plastic disc!
This is my first foray (not foyer) with these feline pompadours and man, where the hell have they been?  I'm constantly amazed at how many bands I've never heard of, even the ones, like this one, that have been chugging along for nearly a decade.  Unreal.
Well, on to the album!  I'm thinking you may get some Smiths comparisons with these guys, between the voice and overall aesthetic.  But where I could only get into the Smiths a tiny bit (sacrilege, I know), these guys seem to live just before the edge of Too-Much-Ville, right there in my happy place… Maybe it's just the slight whiff of "fun" that pulls them closer to me where The Smiths were always out of arm's reach?
Not sure, but I should shut up about the Smiths, not really fair to Cats On Fire, now is it?
Simply, what you got here is, just straight-up smart indie-pop led by a crooner and I love it!  I know, doesn't sound exciting on paper, but I think you are just going to have to trust me on this one.  Push play, smile, and enjoy!
01. Your Woman (2:55)
02. Poor Students Dream Of Marx (3:11)
03. Never Land Here (3:38)
04. Crooked Paper Clip (3:17)
05. Something Happened (2:39)
06. On His Right Side (3:59)
07. Don't Say It Could Be Worse (3:42)
08. My Friend In Confortable Chair (2:19)
09. You Will Find Me Where You Left Me (3:37)
10. Solid Work (3:25)
11. Higher Grounds (2:55)
12. They Produced A Girl (2:54)
13. Honey Your Baby (2:19)
14. The Smell Of An Artist (3:11)
15. Your Treasure (2:38)
16. The Cold Hands Of Great Men (3:37)
17. Draw In The Reins (3:21)
18. Happiness Is Chemistry (3:04)
19. Stars (3:27)
20. The Hague (3:40)
Viddy vids!
Some burning feline love: Myspace | Official/Label | Last.fm
Cheers!
Tsuru