Source Elbows
Holy shitake mushrooms!  Out of 3,756 blogs, we were NUMBER FUCKING ONE on Elbows last week??? Say whaaaa!!!  Wow!  Thank you, thank you so much!  I know we talked about a few hyped albums and what not last week, but so did so many other sites, so I'm just amazed & flattered that most of you came here.  I really appreciate you comin' to visit!  Just make sure you take your shoes off at the door (it's a Canadian thing).
Speaking of hyped… I noticed late last week all the posts in the blogointerwebalsphere about a new MIA song.  Well, I listened to it and uh, well, to me at least, not so good.  But then today, via our good friends over at the Music Ninja, we hear tale of the video released for it that's being marked as "extremely NSFW".
M.I.A, Born Free from ROMAIN-GAVRAS on Vimeo.
Did you watch it?  What did you think? I guess the older folks being naked make it "extremely" NSFW or something and yeah, it's violent but no more than many TV shows & movies I've seen but..  Is it just me?  All I could think about was how over the top it was trying to be, I don't care for the song, but watching the video, you almost don't even notice it because you are too busy, you know, watching the "controversial" video.  Then, it's MIA, so it's about something political, right?  Oh… they're gingers.
Is it symbolic for other genocide situations? Or just a clever viral meme attempt?  Or just a wet-dream of Cartman?  It's already popping up on a million blogs & pitchfork & etc & etc so it seems to be working, if that was it's intention. Hmm. Well, I guess chalk us up as playing along then as we have now posted & talked about it.  Cheers, MIA, well played, well played indeed.
Maybe now you won't go around jibber-jabbering on about Lady Gagaga or whatever.  Seriously.  Is there anything more stupid than one celebrity "trash talking" another?  MIA, really?  You've had a tiny bit of success, but if you stopped creating music today, the world will surely go on, so how about you don't waste your energy on this, eh?
Well, hopefully, if Blitzen Trapper ever become bigger than Jesus, U2, & Lady Gaga combined, they'll keep their wits about them and their mouths focused on what they know best… making wonderful music like their new album Destroyer Of The Void!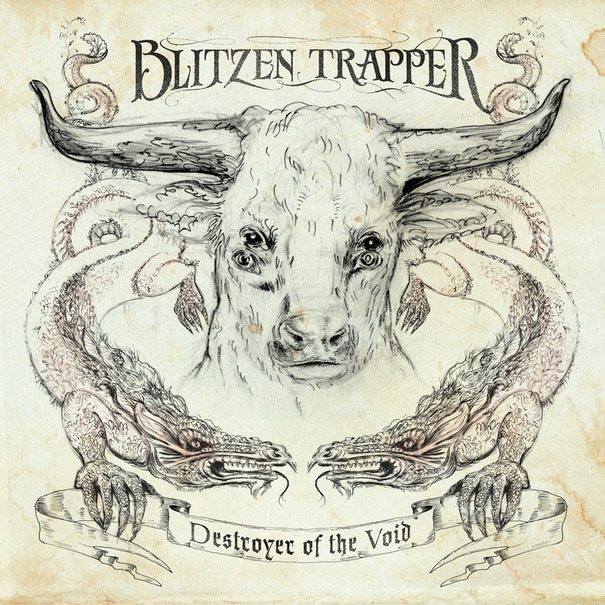 These Porlanders — is that what they are called? — seemed to be digging deeper into their vintage influences on their latest LP and I'm really diggin' it!  It's basically folk-rock/pop — Geez, tsuru, can you get a liiittle more generic — chock full o' 60's/70's aesthetics, easy peasy & perfect for a rainy-ass Monday!  It's at once familiar and fresh.  The lead-off & title track perfectly captures it all, from it's 70's rock start, to the Beatles kick, to the almost-proggy use of synth (is that a Moog?) and bass at around the 2 to 2:30 min mark!  It's all over the place yet plays out like a perfectly contained fantastical trip!  Love it!
Alright… time to get the week on, it's going to be a long one, so I just going to shut up and get the good stuff on!  Enjoy!
01 Destroyer of the Void
02 Laughing Lover
03 Below The Hurricane
04 The Man Who Would Speak True
05 Love and Hate
06 Heaven and Earth
07 Dragon's Song
08 The Tree (feat. Alela Diane)
09 Evening Star
10 Lover Leave Me Drowning
11 The Tailor
12 Sadie
Some Blitzen (Not Donner) Trapper love: Myspace | Official | Label
And seriously… thank you again for reading!  Cheers,
Tsuru