Photography by icachanDesign
Hi-O!  Guess what?  Today is basically "my Friday" as people like to say (as do I, especially when it IS Thursday and I have Friday off or mostly off).  You see, after lunch tomorrow we are heading back up to the great north, aka Canada, though more specifically Toronto, for a long weekend!  YAY!
Oh, but don't be sad!  We'll have our pooters and smartphones and we'll be staying connected as we cruise the Toronto record shops for Record Store Day on Saturday and what not!  So, keep an eye on the twitters & facebooks for updates and remember, if you see us, make sure you stop and say, "ALLOOOO TSURUS!!! WHAT REKERDS DIDJA BUY??"
Then, Tuesday (which will be here before you know it), we'll be back, refreshed and ready to jibber-jabber about all the greatness that made it's way to our ears!
But… before we pack up the car and head up to the my Mecca, we got a little going away present, as always, for ya.  This time, it's in the form of a Triple Femmetastic Thursday!!!  WHEEE!!!  That's right, we got 3, count 'em, THREE female-rific albums to talk about & share today!  So, let's get to it, eh?  First up, the self-titled Allo Darlin'!!!
Pretty straight-forward mostly-female led pop.  Yeah, a dude shows up here and there, but fuck it, I'm calling this woman-led.  Upbeat drums, jangly guitars, songs about Polaroids (I would imagine with lots of sun flare and fade), and sweet candy-laced vocals that make you want to put her in your pocket make for a wonderfully delightful escape for the 50% grey world that so often tries to make it's way into one's life…
1. Dreaming
2. The Polaroid Song
3. Silver Dollars
4. Kiss Your Lips
5. Heartbeat Chilli
6. If Loneliness Was Art
7. Woody Allen
8. Let's Go Swimming
9. My Heart Is A Drummer
10. What Will Be Will Be
Some Allo Darlin' love: Myspace | Official | Label
Next up, Loveless Unbeliever by The School!
Okay, let's get this out of the way.  Yes… they will remind you of Camera Obscura.  Somewhat similar sound & vocals, check done.   Is that a bad thing? Of course not.  Hell, in my opinion, the world could use a few more bands that remind us of Camera Obscura!  Certainly beats another Nickelback, no?
Not that there's anything wrong with Nickelback.  You like 'em? Fine.  You can have 'em.  Seriously. Please, take them away.
So The School has that old-school girl-group vibe going on, laced with sweet & bittersweet lyrics about love & loss and it's absolutely lovely and wonderfully crafted.  Really, what more can you ask for?
1. Let it slip
2. Is he really coming home?
3. Valentine
4. I want you back
5. Is it true?
6. I love everything
7. Can't understand
8. The one who left me
9. Hoping and praying
10. Summer's here
11. Shoulder
12. All I wanna do
13. I don't believe in love
Some School love: Myspace | Official | Label
And finally is Heart That Is Pounding by Sally Seltmann (aka New Buffalo)!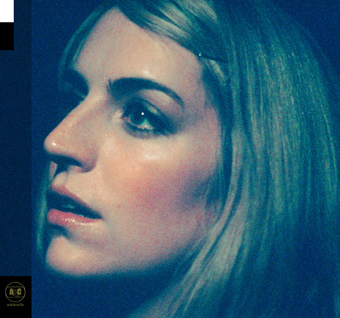 Intense eyebrows aside, this takes the above mentioned sweet pop and adds a level of…..  hmmm…. sultry-depth to it?  Not a lot, but it's certainly not daylight out and the sunflares are safely tucked away until tomorrow.  We still got the skillfully executed pop, the sweet vocals, but there's something, well, along the shade & hue of the album cover, that is all over this album.  It's in the same genre as Feist, whatever hell genre that is, hell, she even wrote or co-wrote "1, 2, 3, 4"!  It's that realm.
Okay, I'm certainly making a mess of this so I'll shut up already.
1. Harmony To My Heartbeat
2. Set Me Free
3. On The Borderline
4. Book Song
5. Dream About Changing
6. Heart That's Pounding
7. I Tossed A Coin
8. Happy
9. The Truth
10. Sentimental Seeker
11. 5 Stars
12. Dark Blue Angel
Some Sally Seltmann love: Myspace | Official | Label
That's it!  Have a great weekend everyone!  May all your tubes remain full of air and all your winds be at your tail!!!
Cheers!
Tsuru